We continue sharing our clients' stories and today's one is brought to you by Jindrich Ekart from ekart.cz.
Great satisfaction with the Spam protection CleanTalk product

A large number of spam user registrations have appeared on several Joomla content management sites, and despite the use of ReCaptcha by Google, there have also been problems with forms spam on the BreezingForms component, which is also protected by ReCaptcha.

We were helped by a plugin for Joomal from CleanTalk, which captures a large number of spam attempts to register or submit forms.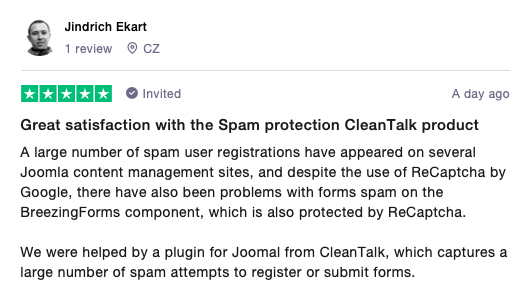 Our client's story: EKART.CZ