Tired of dealing with spam on your WordPress website, even after setting up a honeypot? Say goodbye to unwanted spam messages with the CleanTalk Anti-Spam plugin. This powerful tool provides comprehensive spam protection for various forms, including WPForms, across your website.
How to install CleanTalk Anti-Spam plugin
In your WordPress admin panel, navigate to 'Plugins' and select 'Add New.'
In the search bar, type "CleanTalk" and click 'Install' for "Spam Protection, Anti-Spam, and FireWall by CleanTalk."
After installation, click 'Activate.'
Go to the plugin settings, click 'Get Access Key Automatically,' and then 'Save Settings.'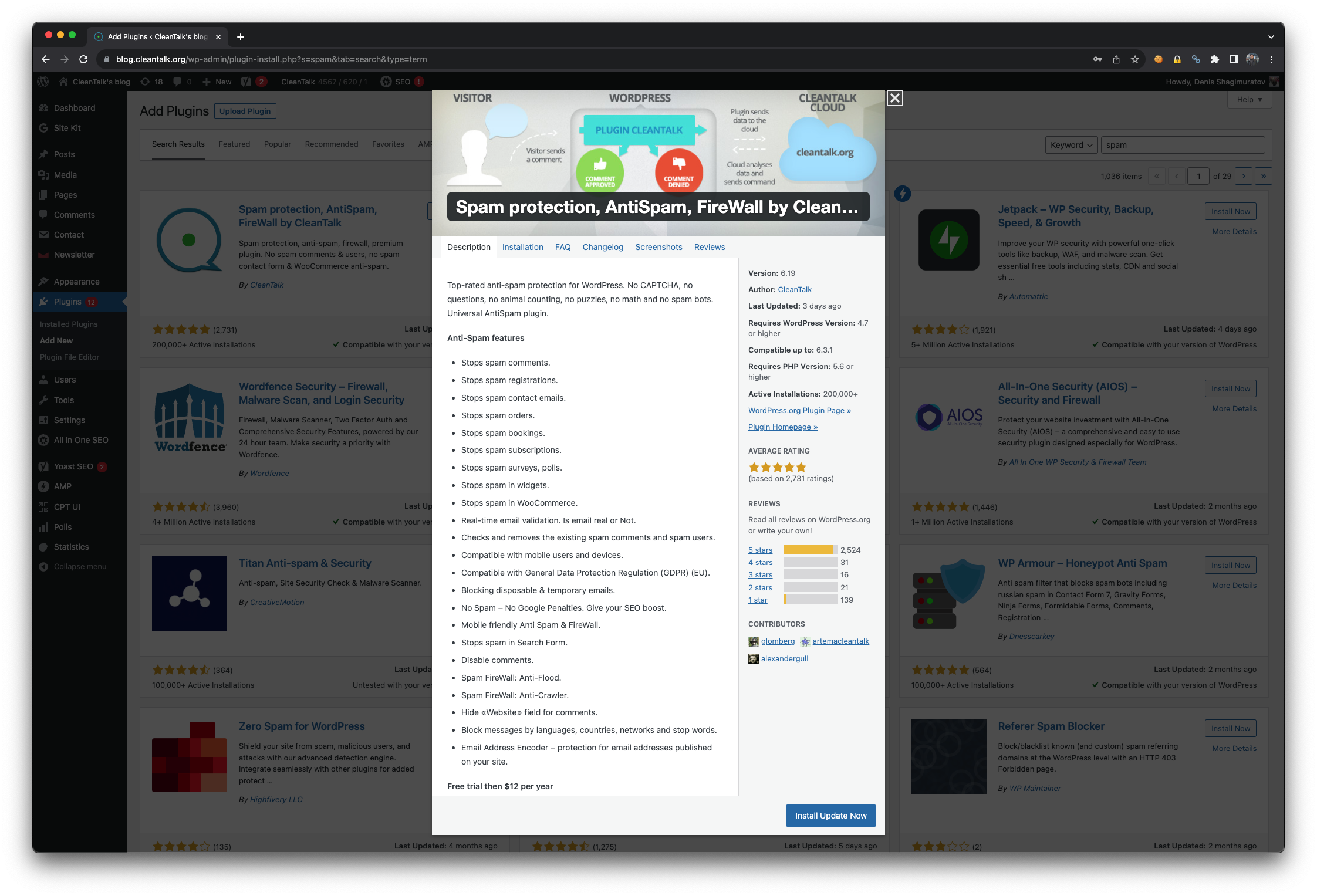 Alternatively, you can follow our installation instructions.
Download CleanTalk Anti-Spam plugin | Download Contact Form by WPForms
Check the result to save your WPForms from spam
You can verify the effectiveness of the Anti-Spam protection for your WPForms contact form using a test email (e.g., stop_email@example.com). Here's how:
Open the form in an Incognito browser tab.
Complete all the required form fields.
Submit the form.
You have to see a special response from Anti-Spam by CleanTalk that describes a reason for blocking.
*** Forbidden. Sender blacklisted. ***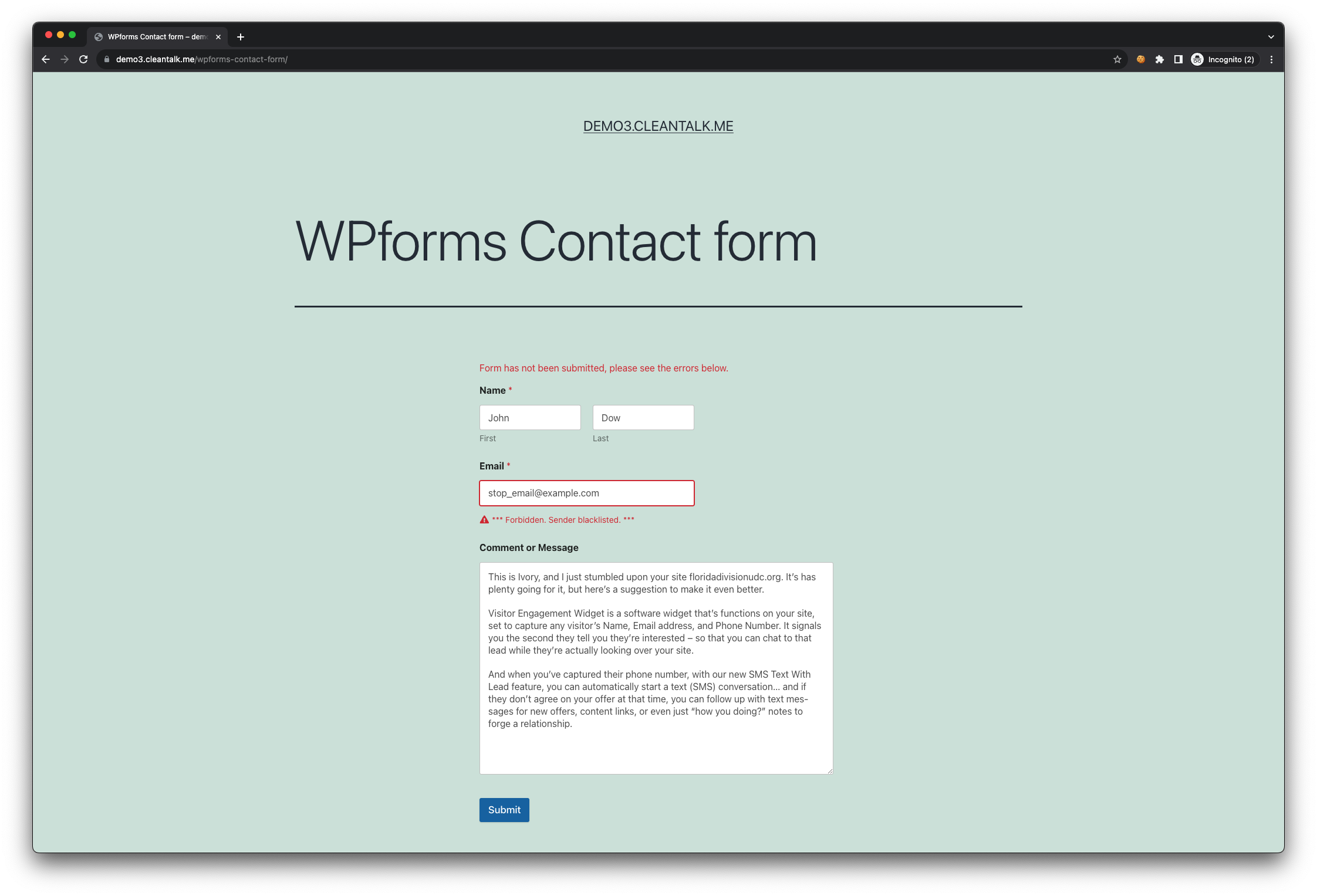 Don't wait any longer – create your CleanTalk account and stop WPForms spam!
Note: The protection applies to website visitors, not administrators. Be sure to test form protection using Incognito mode for accurate results.
Additional features
CleanTalk safeguards all types of forms, including comments, registrations, feedback, contacts, and reviews. Installation is quick, taking just 1-2 minutes.
Enjoy 100% smart protection against spambots.
Benefit from 24/7 technical support, ensuring your site stays secure.
Access logs, personal lists, country filters, stop-words, and more.
Protect your WPForms from spam in 5 minutes